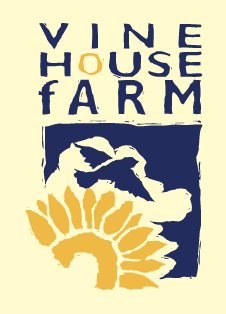 February 2018
News from the Farm
your regular update from Nicholas
'February 14th marks the start of Nest Box Week, which aims to encourage everyone to put up nest boxes in their local area.'
Nicholas Watts
January has been drier than average here at Deeping St Nicholas, only 39mm, or 1.5 inches, of rain. It has been milder than average, but there is a saying: 'as the days get longer the cold gets stronger' – only time will tell whether that is so this year, or not.
What's Happening
On the farm
January is a month when all the tractors are in the sheds as it is not good husbandry for them to be on the land during the winter months. Other parts of the country may be ploughing and/or drilling spring barley but not us, our land is too heavy. You only have to go to the other side of Spalding before the soil gets a lot lighter, and work carries on through the year.
We have been busy loading potatoes to send out to pre-packers who supply Morrisons and Waitrose. These potatoes have been on a price and quality contract, where the price is £100/tonne more than the free buy price – fortunately they have been received with no complaints. We have another 600 tonnes to move in February to McCains at Whittlesey or Scarborough, which are also on a fixed price, to make chips. As soon as the chips are made and part cooked, they are frozen. They are not to be put in store for the long term as keeping food frozen is expensive, but just long enough to make sure there is a continuous supply of all the different products. These potatoes will have to be put over our grader and so will take a bit more time and organisation to load on to lorries, than our pre-pack varieties, which are loaded into boxes. The chips are made from a different variety to the prepack potatoes and have to be kept at a different temperature. If you keep potatoes at 7°C or below, they will fry a dark colour. Some of us don't mind the chips to be a medium to dark brown, but the chip and crisp factories insist that they fry a yellowy-cream colour. If they don't have this colour, they will be rejected and then what do we do with them?
Twenty five years ago chip and crisp factories were wanting as little waste in their factories as possible. One or two factories were asking their growers to wash the potatoes before they were delivered, not a job that most of us were wanting to do. McCains never went down that route, but from next season McCains are asking us to send the potatoes in as grown, they are going to deal with all the small, ugly, cut and green potatoes that would normally go for feeding animals They have built a bio-gas plant and are hoping that if they ferment all those waste potatoes, it will make enough gas to power their chip factory with electricity.
We also have 800 tonnes of wheat to load that has been sold, to be moved in February. That shouldn't take too much time as one man can easily load 200 tonnes in a day. It will be destined for one of the local mills that makes chicken or pig food. Our two local mills are now 40 and 60 miles away, which work 24 hours a day, seven days a week, all helping to make food cheaper. Forty years ago our local mills were six and 13 miles away and we delivered it to them by tractor and trailer. Most of the wheat we grow is now grown for animal feed as our Fenland soil does not grow a good bread-making wheat.
The varieties of wheat that are good for making bread yield less and so it makes good sense to grow them on land that will produce that good bread-making wheat. The summer weather makes a difference – a sunny June and there will be lots of good quality bread wheats about. When it has been a poor summer, the millers will have to import wheat from other parts of the world to blend with our wheat. They know the quality they require and where they import it from will depend on the transport costs to get it to the UK.
Every morning I go down the farm with bird food to feed birds. I am feeding the sweepings, cleaned out of elevators and spills, to well over 1000 birds – not all in one place though.
70 Linnets at my first stop, 25 Blackbirds and 100 Chaffinches at the next stop. At the third stop there are 400 Chaffinches, 100 Tree Sparrows, 200 Reed Buntings, 20 Blackbirds, a few Goldfinches, Yellowhammers, Greenfinches and Bramblings. 400 Chaffinches, 300 Reed Buntings, 50 Tree Sparrows, 10 Yellowhammers, 20 Greenfinches, 5 Bramblings, 2 Blue Tits, 10 Stock Doves, 10 Blackbirds and a Sparrowhawk are all at the final daily stop. I have other places where I feed birds from feeders that are visited twice a week.
Two weeks ago, we had Fieldfares in nearly every field sown with wheat. They stopped for about a week and then disappeared. On 31st January, we had 150 Fieldfares arrive down the farm. I ask myself are they birds that have just arrived from the continent, or are they birds that are birds moving around the country?
There are signs of spring all around, snowdrops and aconites are out in flower and hazel catkins are blowing in the wind. We have also had a Mistle Thrush singing on and off for the past month.
No doubt many of you saw BBC's Winterwatch, where they were putting out various trays of seed to see which birds liked which seed. That is what we were doing 20 years ago, and so we were then able to make our various mixes and most importantly, not include those seeds the birds didn't eat. Just a word of caution, don't go ordering Oil Seed Rape to encourage Linnets, as they are not keen to come into our gardens, as they are a bird of the open countryside.
I went to the Solway Firth for a long weekend, at the end of January, one of my favourite places, to see Barnacle Geese. I like to get on the east side of the mouth of the River Nith at dawn; this is the river that flows through Dumfries.
Thousands of Barnacle Geese fly off the sea, or the sand depending on the state of the tide, round the corner and up the River Nith. When I arrived there were already Pink Footed Geese coming off in 'V' shapes, flying quite high. Out on a sand bank, in the distance, I could see hundreds of Geese. Some started to fly towards me and I soon had Barnacle Geese flying low over the sea near me yapping like little dogs as they battled against the fresh South to South Westerly wind.
Hundreds more came to join those on the sand bank, some of those didn't stop and carried on towards me, then more followed them, they came past me some of them only 20 yards away some only 10 or 20 feet high yapping away, in small skeins and large skeins. It was a bird watcher's dream to have so many geese so close and so low. This spectacle really excited me to see all these geese that just kept coming for five or ten minutes, blown near to me on the SSW wind. I had myself tucked into a creek, so very few of them saw me. It really made my visit to the Solway really worth while.