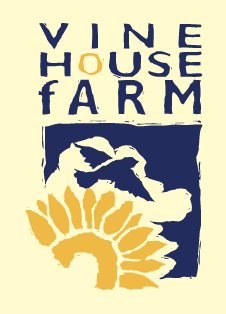 Issue 142 March 2020
News from the Farm
your regular update from Nicholas
'The most important time of the year for birds is the breeding season, and the absolute best food to put out during Spring is Live Mealworms'
Nicholas Watts
February has been a mild and wild month, with strong to gale force winds. We have had six milder Februaries all since 1990. It isn't a month of heavy rainfall and statistically it is our driest month. We have had 88 mm of rain, with only one wetter February in 1977, when we had 121 mm. No other February has topped 65 mm.
What's Happening
On the farm
The rain during the last day of February topped us up again and now the land is the wettest it has been all winter. Last year was the wettest year since 1880. It is a situation none of us have seen before.
Harvest 2020 is already looking very bleak but we mustn't write it off just yet. 2012 was a very wet year and at the end of February we were in a muddle where lots of fields hadn't been drilled with winter wheat. During March the situation worsened, as it was very cold. Pigeons ate all the rape, acres and acres of it had to be redrilled with spring barley and I wrote then in the newsletter that we certainly weren't going to have a good harvest. In May and June the sun came out and we ended up having a really good harvest – yields came from nowhere.
Our diversification projects are holding us in good stead. Back in 1982 I started surveying the birds on the farm. I didn't do anything with those early records until 1992, when I started to compare my maps. I then realised what a big decrease there had been in numbers of farmland birds. This worried me, so I started feeding the birds in my farmyards. So many came for the food that it became quite a spectacle so I had an open day for people to come and see. At the open day two or three people asked me if I could sell them some bird food – I sold them some oil seed rape at the time.
The next year we had the same spectacle and so we had another open day, with all the proceeds going to the Lincolnshire Wildlife Trust. Once again people asked me to sell them some bird food so there we were selling bird food without even trying.
In 1999 most farmers in the village received a letter from Wind Prospect, a firm that developed sites for wind turbines. It suggested that they thought our farms were suitable for a wind farm. I wrote back by return as I had already thought that I ought to be producing some green energy. Another farmer replied three months later, so a wind farm of 8 x 2 mega watt turbines was formed. Several years later along came solar panels so we installed some on the farm to increase our energy conservation.
Robert and Joanna, my eldest daughter, decided to keep a few chickens soon after they were married, they enjoyed them but they didn't really pay for their keep. To make them pay, they needed to be collecting the eggs mechanically and so we invested in a large hut to hold 12,000 free range hens. Hens and huts have gradually increased until we now have 68,000 free range hens.
Now our income is no longer dependant on straight agriculture which is looking rather bleak at the moment.
Spring is coming – we are fortunate to have both Mistle and Song Thrushes singing from the yard each morning and since the 27th a Blackbird has been singing.
The strong winds throughout much of February have made life very difficult for Barn Owls. They hunt by sound, diving into the vegetation on hearing voles move about. On windy nights, they are unable to hear voles above the wind noise. On a night like that, their best option is to go and sit in a building and watch for mice. However, not all territories have farm buildings. I re-roofed all my old farm buildings about 35 years ago, in case they would be needed again. Barn Owls have been using them all, but gradually the buildings are being required for other purposes. For example, my youngest daughter has converted one to live in, but there is still room around the farm for the Barn Owl.
The number of Barn Owls is not only dependant on the number of voles around, but also how windy an area is and how much rain or snow cover the area gets. The Fens are not so windy as the West Country and Scotland, we also get less rain and snow than most of the country. Some species of Owls can hunt when there is snow cover, but the Barn Owl isn't as successful. Voles thrive in rough grassland – here in the Fens we probably have less rough grassland than any other area so it may be more about the weather conditions than other factors that we have more Barn Owls.
In Deeping Fen we have about 300 Mute and Whooper Swans feeding on our crops. The Whooper Swans, about 60 of them, are all on fields that have had a crop of sugar beet on them, even though the sugar beet has been harvested two months ago.
The Mute Swans are all on Oil Seed Rape crops and they all fly to a convenient river, or drain, to spend the night for safety. During March, the Whooper Swans will start heading North, calling to each other as they go; most of them will end up in Iceland to breed. The Mute Swans that breed around here are already on territory, so those feeding on the Rape fields now are mostly non-breeders, although a few could be ones that breed in Europe.
Whoopers call to one another when migrating, but the Mute Swans are, as their name says, mute. Nature has adapted them to have noisy wings which is the way they keep in touch with each other whilst migrating.
Oil Seed Rape is our best crop for birds, more feed on it and nest in it than any other crop. Sugar beet could be our second best crop for birds. During the summer, we can have up to 10 species of birds nesting in Rape: Reed Bunting, Reed and Sedge Warbler, Whitethroat, Dunnock, Wren, Blackbird, Linnet, Yellow Wagtail and Corn Bunting.
After the crop has been harvested there is food on the stubbles. Oil Seed Rape attracts slugs – which of course the farmer does not want – through the autumn after the crop has been harvested. Often there are flocks of Lapwings or Golden Plover on those old Rape fields. They may be resting during the day, but at night their big eyes can spot the slugs when they come out.
Talks on Farming & Wildlife:
11th March – Swineshead Gardening Club
12th March – Masham Agricultural Discussion Group, Yorkshire
2nd April – Heckington W.I., Lincolnshire