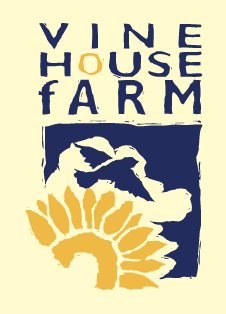 Issue 156 May 2021
News From The Farm
Your regular update from Nicholas
'The quality of life below ground determines the productivity above the ground.'
Nicholas Watts
April was colder than March – just when we should have been warming up. No air frosts in March, but we had 13 in April, along with a ground frost on 24 days. Previously the most air frosts we have had in April was nine, that was in 1986! It is the coldest April I have recorded with a mean temperature of 5.95°C. Our previous coldest April was in 1986, when the average temperature was 6.21°C, April's average is 8.4°C. These weather records are no good for farmers, whether it is too hot or too cold, too wet or too dry.
It is the third consecutive dry spring we have had – 5mm of rain in April in total, on two days. 2007 and 2011 were both drier. When I look back in my records, April is usually a dry month, but every so often we get a wet April when we get 3 to 5ins, 75mm to 120mm, which brings the average up to 40mm or 1.6ins. A very dry spring often means a wet summer or autumn, but this year the oak trees are coming out before the ash trees. We have a saying, 'ash before the oak in for a soak, oak before the ash, in for a splash'.
What's Happening
On the farm
The weather was kind to us during the first half of April, letting us get all the sowing and other land work completed. Now it is starting to be unkind to us, it is too dry and too cold, crops are growing very slowly.
This year, we bought a new cultivator which worked a lot faster than the power harrows we have used previously. It was put to good use and instead of 25 acres a day being cultivated, it was cultivating 20 acres per hour. We did need two passes to make a good seedbed and it is also kinder to the soil and the insects in the soil. We were able to get all the spring drilling done before the soil dried out. All the spring beans, peas and barley are now up and looking well, but we do need some rain.
It was then on to potatoes, which we've now finished planting. Some will be used for frozen chips, some for the supermarkets and a few going to the fish and chip shop market. There are different varieties for each, and we have to decide for which markets we are going to supply six months before planting. Once harvested, they will be kept in separate stores as they have to be kept at different temperatures.
We still have some potatoes in store from the 2020 harvest, which are now going to the supermarkets and to the fish and chip shop markets. We also have stored potatoes to go to McCain's and ultimately to McDonald's. Those grown for McCain's are on contract to supply a set tonnage in a set month; the contract takes into account the increase in risk and costs associated with storing them longer.
These days, quite a lot of farmers are hoping they can survive when our acreage payment is taken away from us, happening over the next four years. We are told that we will get paid well if we look after our soils, and look after the countryside, but the figures that are being bandied about say that if we do everything by the book, we will still be about £40/acre worse off. To a lot of farmers, this will translate into a loss. As most of you will realise, we are not the average farm – we have wind turbines, solar panels on roofs, free range chickens and of course the farm shop, all of which earn money which is not related to the single farm payment scheme.
Swallows arrived earlier this year than ever before, on April 2nd, no doubt encouraged by the southerly winds towards the end of March. They may now be regretting their early arrival. Two pairs came to their breeding site on April 11th – again earlier than I can remember any Swallows taking up their breeding site.
The first Cuckoo was seen down the farm here on April 22nd, I saw one on April 23rd and one has been seen most days since then. Twenty and thirty years ago, we'd never see a Cuckoo down the farm, but now they are here all through May and half of June. I imagine they are attracted to the bird populations and habitat that is now here.
Marsh Harriers have been around for over a month, and I think we are going to have about three or four pairs breeding, but only one pair seems to have settled in. Ravens are about and must be nesting somewhere, but I don't know where. Buzzards or Kites seem to be nesting in every spinney we have. 40 years ago, we wouldn't have had any of these.
I have 20 species of birds that come every day to the food I put out. One species that tries to feed is the Sparrow hawk, and I might say is usually unsuccessful.
I do enjoy feeding live mealworms, and, as I restrict them to one feeder, there is a lot of competition for them. I feed them in a caged feeder, which the Starlings and Blackbirds cannot gain access to, but they wait around the feeder for a bird to come out with mealworms in its beak, and they then steal the mealworms. The House Sparrows get robbed, but the Blue, Great and Long Tailed Tits, the Wren, the Robins and Chaffinches stand clear until they can go in and out without being mugged. It is mainly at breakfast time when all the competition takes place, once all the birds have fed their fledglings, the competition for the mealworms dies down and the smaller birds get a chance to feed.
Those who like feeding birds, but do not feed live mealworms, are missing out on a very enjoyable pastime. Not only is it enjoyable, but it is also doing some good as RSPB studies have shown that feeding live mealworms in April, May and June the birds in your garden will rear 50% more fledglings. If we want to see a lot of birds, we must rear a lot of birds. They are available for purchase from our Farm Shop and can also be ordered on our website.
We do have a lot of Starlings that breed locally and if I was to let the Starlings have access to mealworms, I would be feeding two or three kilos a day. To compensate, the Starlings and Blackbirds are offered to feed on soaked sultanas, fat blocks and suet pellets.
The wetland at Baston Fen has been attracting lots of birds – Curlew, Whimbrel, Bar Tailed Godwits, Greenshanks and Ruff all stopping to fuel up before going further North. Six pairs of Shoveler, four pairs of Gadwall, a pair of Shelduck, Mallard, Tufted Ducks, Oystercatchers. Lapwings, Redshanks, Little Ringed Plover, Meadow Pipits and Skylarks are all breeding.
Our new Farm Shop & Café building is nearing completion and should be open by mid June. We'll have seating for 70 people inside the café & 50 outside on the deck, overlooking our wildlife garden and pond. Our shop will be stocked with an even wider range of local produce & we're introducing an in-store butchery too. Definitely worth a visit, and hopefully our farm walks will start again soon too!