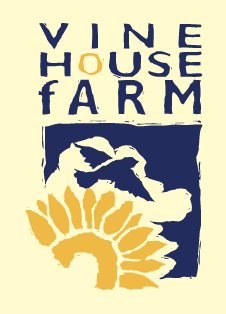 May 2017
FARM SHOP NEWS
Fresh & local produce on your doorstep
The countdown is over: our home grown, organic asparagus is ready! Growing asparagus is a labour of love. Each spear is harvested by hand when it reaches just the right height - dubbed the 'Usain Bolt' of the vegetable world, asparagus can grow up to 10cm in just one day. Asparagus is so versatile you could eat it a different way every day of the eight week season. A timeless spring combination is the pairing of Asparagus with eggs. Try dipping fresh spears into a softly boiled egg or make asparagus soup and top it with a poached egg and a drizzle of olive oil (make sure those eggs are free range of course!). It would be a crime not to mention hollandaise – a classic French sauce made of melted butter, fresh egg yolks, lemon juice and a little mustard or a pinch of cayenne – the taste with asparagus is simply heavenly.
Enjoy...New Season Potatoes
A 'hero' at this time of year is, of course, the new potato. Sweet & delicious, they are perfect for so many springtime recipes. Unwashed potatoes last longer as the dirt protects them from bruising & general deterioration. You don't need to peel new potatoes; just rinse to remove any dirt, then boil, steam or roast – the choice is yours!
ENJOY... NEW SEASON CARROTS
Locally grown, new season, carrots are also now ready. There is so much flavour packed into their skins, they simply need steaming or boiling gently for between three & five minutes (depending on how crunchy you like them). Their delicate flavour can be complimented with a little butter & orange zest, or tarragon & thyme. They're also delicious simply eaten raw.
Back to Advice