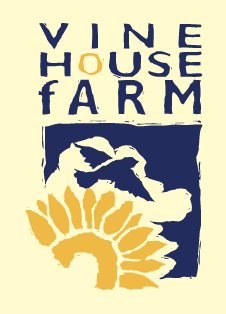 May 2018
News from the Farm
your regular update from Nicholas
'The start of the breeding season has been very poor with the colder temperatures. Keep feeders topped up and offer live mealworms to help breeding birds.'
Nicholas Watts
Quite often April is a peculiar month and this April was no exception. It seemed cold because we had so little sunshine and no frosts because of cloud cover, but actually was the 5th warmest that I have recorded in the past 48 years. We did of course have two or three very warm days, on one the temperature rose to 28ºC, only 0.5ºC higher than 23rd April 2011. The next highest April temperature was in 2011 when 25ºC was recorded. Quite often the mercury doesn't even get to 20ºC in April and in 1989 the max temperature that month was only 14.5ºC.
It has been wet, 85mm (3.35 ins), but not as wet as in April 1998 when I recorded 123mm (5ins) when it rained on every day except one. That was the year when the Welland started overflowing into Cowbit Wash but the River Welland was widened after the 1947 floods and Cowbit Wash has never been flooded again.
Thankfully we didn't get the 'beast from the east' on April 30th with all the rain that was forecast, fortunately it slipped to the east of us. We did get a 'beast from the east' at the end of April 1981, which lasted three days with cold NE winds, 70mm rain and temperatures dropping as low as 3.5ºC.
What's Happening
On the farm
Not a lot has been happening on the farm because of the wet weather. Time is precious, and now every day that these crops are not in the fields growing, we will see a decrease in yields this harvest. We have drilled some sugar beet, planted 50 acres of potatoes and 100 acres of spring barley but that is only about 20% of the work we should have done.
Mid April is when I start my bird surveys on the farm, which go on until the end of May. In my mind, there is nothing better than being out at daybreak on a sunny morning to hear and record the birds on a patch that I have been surveying for over 20 years.
One such morning, I was in Langtoft Fen and I heard and saw everything I could have hoped to see, with only the exception of Grey Partridge, although I know they are in that area.
The first bird that stood out was a displaying Lapwing and on closer inspection I could see six of them. As I walked around, I heard Reed Warbler, Meadow Pipit and Reed Bunting. Also Yellow Wagtail – not just one bird, but two pairs. One of them looked a treat calling from a reed top, shining yellow in the morning sunlight.
I also heard that unmistakeable, but unexpected, noise of a Grasshopper Warbler, which sounds like a fisherman's reel going out. Fancy hearing one of those in Langtoft Fen!
Linnets flew over, Skylarks were singing and then I caught sight of a Yellowhammer. As I got closer it flew off to the grain store about 100 metres on. Approaching the grain store, a pair of Swallows flew around, there were four birds on the telephone wires, Chaffinch, Tree Sparrow, Linnet and a Corn Bunting. The Yellowhammer was picking about not far from the grain store door and that is precisely why the Yellowhammer and Corn Buntings territories were there, because they can get food from farmyard spilt grain.
I pressed on, as I had a schedule to keep to and there were birds were popping up all over in the oil seed rape on both sides of me. Two Reed Buntings singing or calling, two singing Whitethroats, a singing Sedge Warbler, a Chaffinch, a Yellowhammer, two more singing Whitethroats and then another Yellowhammer near the pheasant feeder which
I had placed for him. Another Reed Bunting, two singing Whitethroats, eight Lapwing on the next field amongst eight Hares and then a pair of Gadwall flew by. A total of 34 species heard or seen in one morning.
I was soon back where I started, just 70 minutes later, and in time to get back in the yard to set the men on at 7am.
To me April is the most exciting month of the year, as it is the month when most of our summer visitors arrive back from Africa. Chiff chaffs, Blackcaps, Sedge Warblers, Whitethroats, Lesser Whitethroats, Swallows, Reed Warblers and Marsh Harriers are all back on the farm and Wheatears are passing through.
May is the busiest month in my garden, where mealworms are devoured by Robins – more than one pair. Pied Wagtails and Blue Tits are also taking mealworms but they are not feeding young yet. House Sparrows have just started to take mealworms away, so they have young now.
Soaked sultanas are proving very popular with the Blackbirds but they will soon be outnumbered by Starlings when they have young. We have a pair of Song Thrushes in the garden that occasionally take food. Sadly they get killed by cars on the road and by striking windows. They do not seem to be able to cope with our lifestyles; they are one species I haven't been able to help.
I have been feeding Linnets with oil seed rape on the farm. One day last November, as I went past a bramble bush at dusk, 200 Linnets flew out so
I thought we ought to try and keep them there. I fed them on a litre of rape in one area and a litre of white millet close by. It was all being cleared up each day. We put a hide up to watch what was happening – Linnets were eating the rape and Reed Buntings eating the millet. When the Linnets had eaten the rape, they went to help the Reed Buntings clear the millet up.
By mid April, all the Reed Buntings had gone off to claim territories, but the Linnets remained and they were, and still are, eating two litres a day, except for those recent hot days. I am also feeding Linnets at another place at Baston Fen, close by some brambles.
You might think – why haven't they gone off to start breeding? Well, they are breeding – Linnets don't have territories and can go at least a mile away from their nest to collect food. They will be nesting within a mile or so of where I am feeding them and coming back during the day to eat our rape seed. Linnets store seed in their gullets or crop and regurgitate it to their young.
My garden is 900 metres away and I have three pairs of Linnets nesting in the garden! The first time I have had Linnets nesting in the garden for 30 years, two have eggs and one is still building. Where ever I go around the farm there are Linnets. Obviously I haven't increased their numbers, I have just attracted them in, because there is plenty of food. Any species that has a surplus of food will increase in numbers.
Oil seed rape is 40% oil, meaning it is moist, so birds will be able to feed quite a bit of the rape seed to their young. I will need to keep feeding them until rape crops have edible seed in the pods, unless all the dandelions flowering down the farm on one of our grass margins will satisfy them.
FARM WALKS & EVENTS
Sat 19th May – Farm Walk
Sat 16th June – Farm Walk
Sat 4th August – Sunflower Walk
Sat 11th August – Sunflower Walk
Sun 12th August – Sunflower Walk
Tickets are £10 & available to buy online or by calling 01775 630208