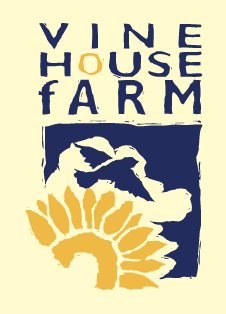 Issue 122 July 2018
News from the Farm
your regular update from Nicholas
'During the warm weather, bird baths are a great way to give garden birds a place to cool down & hydrate'
Nicholas Watts
An obvious topic this month is the weather. About the middle of May someone said to me: 'We are about two weeks behind, will we ever catch up?' My reply was that nature has a way of catching up, and here we are at the end of June and the combines are ready to roll earlier than usual.
June has been a glorious month here in South Lincolnshire, dry with more sunshine than usual and that is what has brought the crops and plants on to ripen so quickly.
Temperatures have been 1.3ºC above average, 16.35ºC, with a maximum of 26ºC with only 0.6 mm of rain – the driest month I have recorded in the last 48 years. Our local drainage board has been recording the rainfall since 1829 and there has only been one calendar month when there has been no rain, that was in February 1891. I have quoted 1976 before, that from June 22nd 1976, we had 22 consecutive days when the temperature rose to 27ºC or above with only 8mm of rain in June and another 8mm in July.
I was arguing with my brother, a few years ago, about the records and I said, 'according to my records it says….' and he stopped me short saying: 'these records are OK but it depends what the writer wanted to write'. In my case, it is what the writer remembered to write, as sometimes I get distracted before I get back to the office to write it down. This month's rain is only due to Lucy, my daughter, reminding me that we had a shower of rain of 0.5mm on 3rd June when she had 5mm at her house.
What's Happening
On the farm
Late drilling in May was the topic due to the heavy rain in April and irrigation is the topic now. Our irrigation machines have been flat out since June 20th, irrigating potatoes with a brief spell on the vegetables for the farm shop and a field of sugar beet. All our crops respond to irrigation, but potatoes are the crop with the best financial gain.
With the dry weather set to continue, I think how it will affect us financially. I suspect we will not do so well as an average year. All the crops that go through the combine harvester are on a world market price, so I suspect that will mean less income. Sugar beet is on a fixed price so we will be down on tonnage and so also less income.
Potatoes are the biggest variable – two tonnes per acre less over the whole country will put the price up by £100/tonne and that could easily be the case this year. That means real profit, but increasingly more of our potatoes are on a fixed price which has been a good thing for the past year as the majority of our potatoes have been going out at £80/tonne above the market price.
We still have 1,200 tonnes to go to market, most of them on a fixed price. Half of our potatoes you can see being irrigated by overhead rain guns or by sprinklers from a wide boom Sprinklers are far more accurate than rain guns but we are unable to use them where there are trees or poles in a field. The other half of the potatoes are drip irrigated; we put a small plastic pipe down each row and pump water down every row, probably 100 rows at a time for three or four hours. This is similar to what you may have in your garden, except that these pipes are only good for one year.
The law is rather peculiar at times, we have to have a licence to spray irrigate, the licence will be specific for how much we can use and for which fields we can irrigate and these licences are very hard to obtain now but we do not have to have a licence to drip irrigate so we can do that wherever there is water!
Due to the dry weather, there will obviously be some winners and some losers. The losers are those birds that feed on the invertebrates in the soil. On the farm, that's Blackbirds, Thrushes, Lapwings and Oystercatchers. Near to the house however, Blackbirds and Thrushes have been able to take advantage of the suet and soaked sultanas I have been giving them every day.
For those out on the farm, there is still a lot of food available within the Oil Seed Rape fields, but there will be many birds that will have had failed broods. The adults will have moved on to where they can find food. If they find a good food source, they may then try for another brood, if they can establish a new territory. Blackbirds, being fruit eaters, will be looking for bushes with berries, such as blackcurrants, raspberries or Mahonia. Several Lapwings have been reared on the farm, mainly due to the wet grazing we have in Baston Fen, but those with failed broods in dryer areas may vacate the area, moving south and west.
We can only apologise for the recent shortage of live mealworms. This was due to an increase in demand and mistakes made where the mealworms were being bred. I find feeding live mealworms during the breeding season most enjoyable, so I was also disappointed with the lack of supply. I am glad to say supply is now back up and running.
In the absence of live mealworms, I have been feeding dried mealworms that have been soaked in hot water, Super Suet Fat Balls, suet blocks and soaked sultanas. The dried mealworms do not tend to soak too well, but there will be some moisture inside and also on the outside, so even a little helps. Every nestling must receive moist food as the adults cannot take water to the nest. Live insects are the normal moist food but these four products I have mentioned seem to be reasonable substitutes and have been readily taken On the whole, garden bird numbers are fairly static, or even increasing slightly, despite the ever present danger of cats and cars. Farmland birds however, are living on natural food which is not as plentiful as it used to be, so in general farmland birds are declining.
If you feed birds in your garden, you may be getting unwanted visitors to your 'free restaurant' and when these unwanted guests are feeding, the smaller birds dare not come. We have all sorts of feeders to stop squirrels, Rooks, Jackdaws and Pigeons feeding. Not everyone likes Starlings, despite being in decline and red listed as a bird of high conservation concern, so
we also have smaller mesh caged feeders to restrict them feeding and another type to keep out the Ring Necked Parakeet.
Common Terns have returned to our irrigation reservoir to breed, nesting on a raft made for them. There are only three pairs, but they now have young and the last ones hatched a few days ago. We've also had about 300 pairs of Black Headed Gulls nesting on the island – they have had a good year, rearing hundreds of young. They are now departing which leaves around six pairs of Tufted Ducks.
We have a couple of events coming up next month – as ever we shall be at the Birdfair at Rutland Water, the 'Birdwatcher's Glastonbury', on August 17th-19th. Prior to that we are teaming up with The Wildlife Trusts and co-exhibiting for the first time at the Countryfile Live Show at Blenheim Palace, Oxfordshire on 2nd-5th August.
FARM WALKS & EVENTS
Fri 2nd – Sun 5th August – Countryfile Live
Sat 4th August – Sunflower Walk
Sat 11th August – Sunflower Walk
Sun 12th August – Sunflower Walk
Fri 17th – Sun 19th August – Birdfair