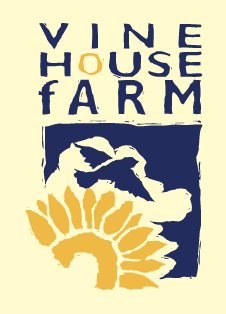 Issue 129 February 2019
News from the Farm
your regular update from Nicholas
February brings us Nest Box Week, with the start date of St Valentine's Day chosen as the traditional date that birds start pairing up for the breeding season
Nicholas Watts
January has been a dry month, but it was dryer in 2006, 2000 and 1973. Each of those three years had about half an inch of rain. I have recorded 15mm or 0.6ins this January. Temperatures have been about average with frosts on eight nights.
What's Happening
On the farm
Unusually we have been able to drill spring barley in January because we've had such a dry winter so far. I can't remember doing this before, however that could be because we've grown very little spring barley. In recent years, things have changed – we now need to have more spring crops because of a problem with blackgrass.
Blackgrass is a green grass weed but in the spring it can sometimes be a very dark green. At this time of the year it can be seen in ploughed fields if the field is badly affected. It has appeared because farmers have not had a proper rotation, they've obviously been growing the crops that make the most money which are winter sown crops, such as wheat and rape. Blackgrass is a native grass which germinates in the autumn and one plant produces thousands of seeds. Our weed killers will kill all the small plants, but if just one is missed thousands of seeds are released on to the field and so eventually it gets a foothold and becomes a problem and it really hammers the wheat yield. To try and reduce blackgrass we have been growing spring barley in our rotation as blackgrass germinates less successfully in the spring.
January is a month when we sell a lot of our wheat, as we are not busy cultivating and drilling. We are sometimes loading several lorries a day; potatoes are going out, seed potatoes are coming down from Scotland, machinery is being repaired or modified and woodlands are being thinned. Bird seed is in big demand with the cold weather, so we are kept busy all through the winter months.
We get our seed potatoes from Scotland because it is a better place to grow seed than England. Potatoes do not like hot weather and there are less aphids in Scotland than in England. Aphids inject poison, in a virus form into potato leaves which is passed down into the tubers and if that crop is saved for seed, when the tubers grow they will not yield very well. It costs nearly £2,000 an acre to grow a crop of potatoes and so we need to plant healthy seed. Scotch seed potatoes are known throughout the world as being good healthy potatoes.
We have all heard too much about Brexit but we have not had many details about how it will affect agriculture. What we have heard is that the government says it will reward those farmers looking after the environment and so I am looking forward to hearing more of their plans.
I would normally expect the Lapwings to go south and west during the cold weather, but they are still around. Most of them during the day have been standing on the ice on one of the recently excavated gravel pits. As the light fails in the evening, they will fly to various fields in the district to feed.
We have more Buzzards and Kites about than ever. Both are supposedly carrion eaters, but only last week I was driving down to Holbeach Marsh when this bird came diving out of the sky. Just as it hit the ground a pair of Grey Partridge took off and they were soon joined by another pair and off they flew. The Buzzard was left on the ground looking around without a meal.
Every bird of prey has a different method of hunting, Kestrels for example hover when searching for a meal. The Harriers we have appear to fly lazily over the land but they are searching for something to pounce on. Merlins chase Skylarks and Meadow Pipits across open ground and Peregrines swoop on their prey. Buzzards and Kites are carrion eaters but when there is no carrion they hunt for live prey by dropping down on them.
My bird feeding has attracted Sparrowhawks. However as I am feeding near hawthorn bushes, this offers the birds some protection. Sparrowhawks fly down the sides of the hedges, hoping to pounce on a bird that is flying out of the hedge. They cannot afford to try and get a bird that is flying into a thorn hedge as the Sparrowhawk may be injured.
Last autumn I borrowed a drill with a sprayer, to sow the wildflower margins that we have round the farm. If I was to just drill the wild flower seed, most of them would lie dormant because they would not be able to compete with the other plants that are already growing. The sprayer sprays a six inch wide band behind each row to kill off the growing vegetation and the drill then follows this sprayed strip. The seeds then don't have any competition and so should germinate. So, the wildflower margins have had brown stripes running through them without any signs of germinating seeds. However, I was looking at them at the end of January and I was delighted to see lots of small plants growing. The wildflower margins are a success, but there is more grass in them than wildflowers and I would prefer it the other way round. When buying a wildflower and grass mix to sow, there is a higher ratio of grass seeds to flower seeds as the grass seed is less expensive.
The flower seeds that I have sown are all home saved seed, taken from existing flower strips on the farm – around 25 different species. Most, or even all, species will germinate but some won't do well and will die out due to unsuitable conditions – too acidic or too limey soils. The land could also have too much, or not enough, clay in it but it does look as if we will have more flowers in our strips in the future.
Voting has opened for Countryfile's Farming Hero, closing at midnight on Monday 18th February. If you'd like to, you can vote for me by visiting the Radio 4 website or by post to Countryfile Farming Hero Award, BBC Bristol, Whiteladies Road, Bristol BS8 2LR
TALKS & Events
Nicholas is giving talks on Farming and Wildlife at:
18th February: Wigtoft Gardening Club
21st February: Burbage, Leicestershire
Please email nicholas@vinehousefarm.co.uk for more information
Our farm walks start in May, tickets can be bought online or by telephone
18th May, 15th June, 6th July, 3rd, 10th & 11th August