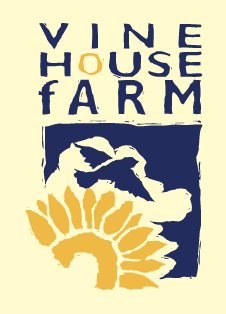 146 July 2020
News on the Farm
Your regular update from Nicholas
Where there is a surplus of food, bird numbers increase - so keep feeding during Summer
Nicholas Watts
May was only the second time since 1829 that we have had a dry calendar month. It was a good job that the strong sun and drying winds did not last much longer and the weather broke on June 4th. We've had a wet June, 65.5mm of rain; last June was wet too, we had 145mm of rain. Although we had some days reaching 30°C, temperatures have been average at 15.5°C. The hottest June I have recorded was in 1976, when we had a temperature of 36°C on June 26th.
What's Happening
On the farm
All the crops have been thankful of the wet June, the rain came just in time for our cereal crops. When the soil finally came moist, we were able to sow two fields with grass and red clover as they are being turned over to organic farming. This makes another 150 acres converted to organic farming, with the three fields we sowed with clover over the last two years. It takes two years without chemical sprays or fertilizer to convert a field to organic status, although it is not quite as simple as that. The Soil Association come and inspect the land before the conversion starts. We started converting land to organic farming in 1998 because I thought it would increase the insects and bird life and I hoped it would stack up financially. The bird life has stopped declining, although it hasn't increased like I thought it might, the financial returns have been better than I expected, so that is why we are turning more land to organic farming.
Wildlife has not increased much because we have to cultivate more than we do in conventional farming. Every time we cultivate the soil, we degrade it by killing invertebrates or turning their homes upside down. When we direct drill – drilling without any cultivation – the insect life increases but it relies on Round Up to kill the weeds before sowing, which of course is not allowable organically. The tines of the power harrow rotate so fast, that they kill insects and break their eggs in the soil. We have now developed a plan to use the power harrows less, so after ploughing in the autumn, when the worms have gone down into the soil again, we will then level the top of the land so that we don't need to cultivate so much in the Spring. It will be a quicker operation, less damaging to the invertebrates and more of our crops will be sown at the optimum time.
The last of last year's wheat is currently being sent away. A fairly easy operation, as it is loaded with our teleporter by the bucketful, each weighing about 1.5 tonnes. It takes about 20 minutes to load 30 tonnes. When I was a boy, the lorries would take the wheat in 18 stone bags and to load 30 tonnes would have taken three or four men most of the morning. We did have an elevator which helped. No articulated lorries in those days either, 8-wheelers could only take 15 or 16 tonnes and they were limited to 20mph on the roads.
We are also still sending last year's potatoes away, some for the supermarkets, some for peeling as they are not good quality and some for MacDonald's French fries. These are a special American variety, called Russet Burbanks, a very long potato to make long chips. McCain's, the company making McDonald's French fries, operate 24 hours a day, seven days a week. They've needed twelve loads from us this week and eight of those at the weekend – there's no arguing, if we want to produce potatoes for them, we have to jump when they tell us to. Three men take around four hours to load four loads and that is about 112 tonnes overall. 60 years ago, it would have taken five men two weeks to get 110 tonnes of potatoes ready and load them.
Despite the few cold days in early June, the Tree Sparrows on the farm did not lose any chicks so that tells me that there were plenty of insects around.
The insect eating birds have been doing better than the Barn Owls, as there aren't many voles to be had this summer. Last summer when there were a lot of voles around, the Barn Owls were able to have a second brood. The young birds then stayed in the area where they were born, but by the new year voles were getting scarce because they had all been eaten by the owls. Along came a windy February and many Owls died and I suspect voles also died in the very wet weather. Vole populations have not increased since, even though we have had a dry Spring. Only those Owls at the best sites with food available have laid eggs. Several pairs were unable to find enough food to lay eggs.
During the first week in June with wet and windy nights, most of the newly hatched Owls died because of lack of food. Very sad, but that is how it happens; they have good years and bad years but they are quite capable of bouncing back. It is all dependant on the number of voles, a lot means a lot of Owls and also Kestrels, which are also having a bad year. Kestrels usually rear five chicks, but are only rearing two or three this year.
Our wetland in Baston Fen continues to attract a lot of species. Avocets laid eggs and hatched three young, but they disappeared four days later. We have a brood of six Shelducks on the site, several young Coot, young Redshanks and young Oystercatchers, I have seen several broods of young ducks but only when they have been two or three days old. I believe a Heron has been taking all the young birds on one site. Shelducks, Coots and Oystercatchers are very aggressive parents and would be able to keep a Heron away from their young, but not a fox or a badger. That is why I am assuming the culprit is a Heron.
Starlings left the Vine House Farm garden around the middle of June – a sign that there are plenty of aphids around. This was the earliest that they have left the garden for many years and could be because we are not using neonicotinoids on the farm. They were used as a seed dressing to stop aphids sucking sugar from our crops – if we can expect more aphids each year it will be a real bonus for our farmland birds.
The House Sparrows were pleased to see the Starlings go, as they were getting a fair bit of hassle around our mealworm feeder. The Starlings wait for birds to come out of the feeder to pick up any dropped mealworms. Live mealworms are far more attractive to them than soaked sultanas and suet pellets. It is only the Sparrows that they are able to mug, all the other species are a bit sharper and quicker than the Sparrows. It all makes quite a bit of entertainment.
The Moorhens are able to get at the mealworms as they have a longer neck than the Starlings and have certainly added to our bird feeding entertainment. We have two ponds with a pair on each pond, nesting in small house on a floating pallet. These houses are working wonders for them, they are now sitting on their third clutch of eggs.
We have had to cancel the remaining farm walks this summer unfortunately. This is a pity because we have some very full crops of sunflowers at Baston Fen, which unfortunately are not near a public road. All tickets will be refunded.
Vine House Farm is featuring in 'A Year in the Fens' on BBC2 at 9pm on July 10th, one of three programmes, with Pembrokeshire on July 3rd and North Yorkshire on July 17th. Catch up on BBC iPlayer if you miss them.
Back to Advice