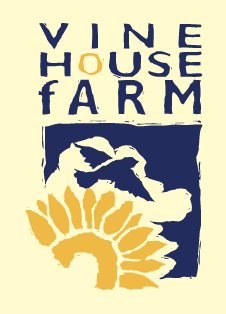 Issue 163 December 2021
News From The Farm
Your regular update from Nicholas
'The natural harvest is disappearing fast, so if you're not already feeding the birds, you really should be. Suet is great as a high energy food'
Nicholas Watts
November has been the driest November at Deeping St Nicholas in the 50 years I have been recording the weather, just 14.7mm, 0.58ins of rain. Previously, I have said that when we are breaking weather records it is bad news for farmers but actually, I would think that all farmers will have been delighted with the dry month. Temperatures have been a little above average at 7.64°C.
What's Happening
On the farm
Here in South Lincolnshire we can say 'what a wonderful autumn it has been'. We've had enough rain to make our wheat and rape grow, but it has been dry enough to do what we wanted, when we wanted. All our fields are looking a very nice green colour as the wheat continues to grow; harvest 2022 has got off to a good start.
Our potato harvest was completed on November 3rd. All the potatoes are now in store, but the potato trade is not good – prices are low and movement is slow. Potatoes are a cheap food and consumed in large quantities in Eastern Europe. However, now much of the East European community have gone home, could that be a reason for lack of demand?
The sugar beet harvest is going to plan, we have been able to lift sugar beet without making a mess on our fields or roads and, unlike last year, we have good yields. The sugar beet harvest starts in the second half of September and goes on until March or April. Each grower is issued with permits to take his sugar beet to his nearest factory, spread out over the whole season – or 'campaign' as it is called. The number of permits allocated to a grower are based on trial digs to estimate yields in mid September. There is then a steady flow of vehicles into the factory each day and that now includes Sundays.
Last year, everyone had poor crops due to aphids injecting poison into the plants, cutting the yield of nearly every field by 40-50%. Nearly every farmer made a loss on their crops last year. Some even stopped growing this year, thinking that because we can no longer treat the seed with a neonicotinoids, the crop would be ravaged by aphids again.
However, those aphids did not appear and it has been a good growing year for sugar beet this summer. We are looking at the best yields we have had for several years. That bumper crop will not make us rich, as the price we are being paid is only around £22/tonne, but it will be a paying crop this year. Over the past year, wheat prices have been steadily rising and feed wheat is worth well over £200/tonne. Oil seed rape is over £500/tonne, both far better paying crops than sugar beet, but farmers have run into trouble by continually growing autumn sown crops.
Blackgrass is the problem – it is an autumn germinating plant and our sprays are not killing all of the blackgrass seedlings. If a farmer can take all steps that are advised to kill blackgrass, he'll still not be able to kill it all. So he'll have to be drilling spring crops, so sugar beet is likely to remain in the rotation for eastern England. As all of our bird seed crops are drilled in the spring, we have more spring drilled crops than most farmers. A bad infestation of blackgrass will mean a farmer will get less than half a crop of wheat or rape and have millions of blackgrass seedlings to deal with another year.
The first half of November is when we have more birds on the farm, than at any other time of year. Birds from Scandinavia and Eastern Europe cross the North Sea to escape the ice and snow. This year we've had about 1,000 Lapwings – quite often we get Golden Plovers, but this year about 2,000 of them decided to flock up on a neighbouring farm. We still have more than 1,000 Starlings on the farm, probing the newly drilled winter wheat and fresh ploughing. Then we have the resident Grey Lag Geese which number more than a thousand. If they all get together we can easily have 5,000 birds on the farm at Baston Fen. We have to keep an eye on these geese as, if they descend on a newly drilled crop, they can wipe it out.
The Lapwings and Golden Plovers usually settle on a field that has been planted with oil seed rape earlier in the year as that is where they can find the most food, but they are mainly resting on that field. Starlings will join them to feed and, at dusk, the Starlings will fly off to a reed bed to roost, but the Lapwings and Golden Plovers will fly off to other fields to feed. They have big eyes and can feed in the dark, feeding on invertebrates which also come to the surface to feed at night.
Oil seed rape is the best crop for birds which we sow in August. Wood Pigeons and Mute Swans are already feeding on it and will continue to do so throughout winter. In the spring, the rape plants shoot up and come into flower attracting insects. Those insects then attract birds, so that there will be more birds feeding and nesting in oil seed rape than any other crop we grow. After the rape crop has been harvested, birds are still attracted back to those fields, feeding on invertebrates that bred in, or around, the rape plants.
The Golden Plovers have now moved on. Some have moved south and west, others have moved to the shores of the Wash where they can find plenty of food, when the tide is out. Starlings cannot cope with that muddy environment, so most of them will go south and west, eventually reaching the Atlantic ocean – I wonder how many of them keep going and perish in the sea?
There are of course dangers in migration, but a migrating bird has advantages over resident birds, as they can stop off their migration journey wherever there is plenty of food. Birds spend most of their lives looking for food, they are experts at it and they have good memories, they remember where they stopped last year. Our resident birds are also experts in finding food, but in general there is less for them to feed on our farmland and that is why so many of them are declining.
Another migrant bird we have in the Fens is the Whooper Swan. They come from Iceland and numbers appear to be increasing, however only 10% of the flock are young birds, so they must be very long-living. For the last two weeks, there have been 500 coming to roost on the River Welland, 2-3 miles on the Spalding side of Crowland. They are visible at close quarters from Deeping High Bank at dusk and dawn.
The Fieldfare is also a migrant bird, they have been conspicuous this autumn by their absence. Every year, we get flocks of 100-300 in November, but the largest flock I have seen this year is about 15. Our winter migrants have been arriving later and later because of milder winters, and some species, such as the Smew duck, are now a scarce winter visitor in the UK, as they are not bothering to cross the North Sea. It could be that when Fieldfares wanted to cross the North Sea, there would have been headwind, so instead they kept going south through Denmark, Holland and Belgium
Round our café and garden we have one or two Grey Wagtails, such dainty little birds, continually wagging their long tails, they are always around water and not a bird I see during the summer.
Back to Advice