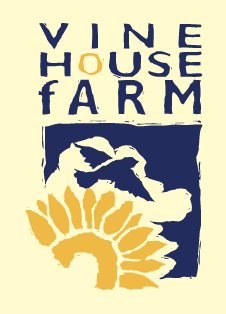 No. 105 February 2017
News From The Farm
your regular update from Nicholas
'National Nest Box Week starts on 14th February - now is a good time to be putting up boxes as birds are already looking for their nesting sites'
Nicholas Watts
January was drier than average, but you wouldn't think so, as the ground was so sticky due to the frosts. We had a frost on 17 nights, making this January colder than average. The temperatures averaged 2.8°C, but in January 2010 they averaged 0.8°C, which was the coldest since 1985. You may have thought that it didn't actually feel very cold and you would be right, as we had so little wind.
What's Happening
On the farm
Very little has been happening in the fields, all the action has been in the yard. Wheat and potatoes have been loaded and will continue to be loaded during February and March.
Our wheat crops on our Fenland are a fairly basic commodity. It is grown to feed chickens or pigs, but we don't directly feed it to our own free range hens. We don't directly sell it to the mill that produces our hens' food either, instead we sell it to a merchant who may well sell it to that same mill. Wheat is blended in with other products by a mill to produce a specific ration. Although it is a basic commodity, the protein in the wheat can vary and so we leave it to the experts to get it right, as too little protein can cause our flock to lay fewer eggs. Protein is expensive and so too much protein in our chicken food would be wasting money, which could be the difference between profit and loss.
We have 24,000 free range hens, kept at our farm in Tallington, looked after by Joanna, my eldest daughter. These hens all went away in early January, as they had come to the end of their economic production period. We keep each flock for 13 months, one month to bring them into lay and 12 months for them to lay. The flock that has just gone was a good flock, and produced on average 315 eggs per bird.
All the hen houses have now been cleaned out and another flock has already been brought in. Look out for our double yolker eggs at the end of February and into March in our Farm Shop.
Gone are the days of large margins, gradually year on year, the margins per acre, chicken or pig get less and less. When I started farming in the 1960s, we could make a good living off 400 acres but now we need more than 1,000 acres to make the same living.
The land in the Fens is too fertile to grow wheat for bread, so we grow varieties of feed wheat. We grow specific varieties of wheat for bread making on our land that is out of the Fens, which yield less than the varieties grown for chicken or pig food. Just because we grow a bread making variety of wheat doesn't mean that we will get the bread making quality. However, if we can get the correct quality for bread making, then we get a higher price for our wheat. The quality of our wheat crops is dependent on the weather, the land we grow it on and our management. The problem is that our management skills only get tested yearly and as the weather is different each year, you can guess agriculture is not an exact science.
We have lots of birds around the farm, as witnessed by those people who came on our Winter Bird Watches. Due to popular demand we have now added an additional Bird Watch date on February 25th, please visit the website or call us for tickets. During the most recent bird watch we saw over 40 bird species in three hours. Good views have been had of Stonechats and Golden Plover. The pair of Stonechats are spending a lot of time down the farm here near our heap of poultry manure which no doubt will be attracting several insects. The heap of manure is also attracting a pair of Pied Wagtails and a Robin, they are demonstrating the value of mixed farming!
Every morning I go down the farm with sweepings, which are seeds that have been cleaned out from the bottom of elevators or where we dress the seeds. These are the seeds that are not good enough to sell for bird food. I throw them under some bushes, so it is not visible to pigeons, although some of them do find it. I do this in three or four places and that of course soon attracts some birds, mainly Chaffinches, Reed Buntings and Tree Sparrows. We also see Yellowhammers, Greenfinches, Goldfinches and House Sparrows, although in lesser numbers.
This year for some reason, at two places, we have a flock of 50 Starlings. There is also a Sparrowhawk and a pair of Magpies, but the birds have plenty of cover to dive into and a lot of the time they are able to feed where the Sparrowhawk can't get them. We have a stealth camera that we keep moving around to different feeding locations, to see who comes when no one is looking.
We also have several uncommon birds around locally, such as Great Grey Shrike, Great White Egret, Scaup and Long Tailed Duck. All these birds can be seen from Deeping High Bank, which is the road that runs along the side of the River Welland, towards Crowland. I expect that the Scaup and the Long Tailed Duck have come from the continent to avoid the cold weather, but the Great White Egret is following the Little Egret.
20 years ago the Little Egret was a rare bird but now breeds commonly throughout England and Wales. Some say it is extending its range northwards because of global warming, but it is going North faster than the global warming is.
The Great Grey Shrike winters here in small numbers and it is always very nice to see one. They are dubbed as the 'butcher bird' because if they catch more than they can eat, they will hang their kill which could be a small mammal or small bird on a thorn in a hawthorn tree.
I recently saw a White Billed Diver that has been on the River Witham for two weeks – not far from Woodhall Spa. It is a very impressive bird with a dagger of a bill. It will be eating whatever fish it can find in the murky waters of the Witham.
Talks & Events
Winter Bird Watch at Vine House Farm
**Saturday 25th February ** NEW DATE ADDED
Order tickets from our website or telephone: 01775 630208
Over the next few weeks will be giving talks on Farming and Wildlife to:
Thursday 2nd March Malvern branch of the Worcester Wildlife Trust
Tuesday 7th March Netherton Friendship group, Peterborough